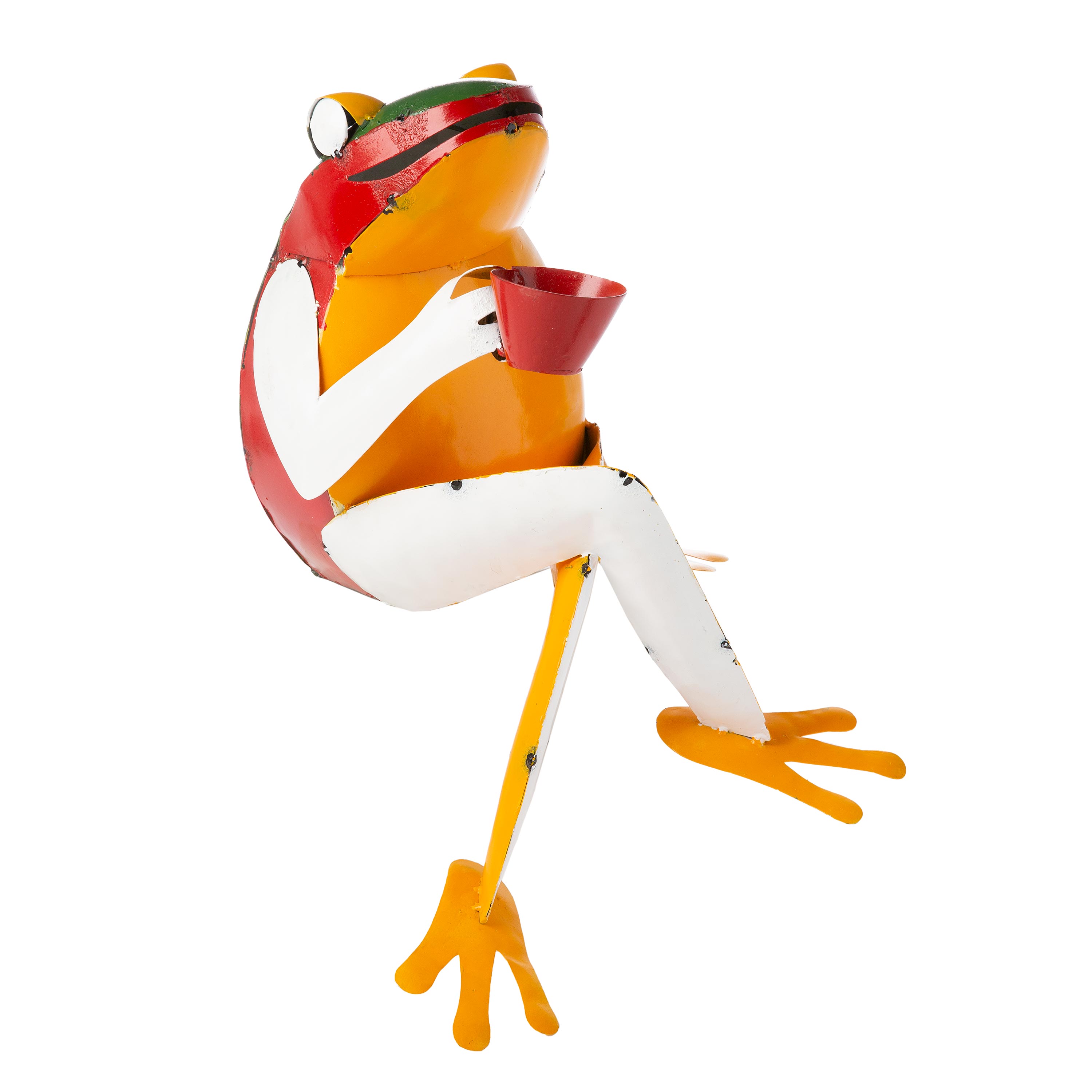 Colorful and eye-catching, our delightful Recycled Metal Coffee Frog Garden Art will always make you smile. Seat him indoors or out, he makes a great conversation piece for garden walk, porch stairs, hearth or anywhere you want a fanciful, fun-loving accent. Our Recycled Metal Coffee Frog Garden Art is handmade from recycled oil drums in Bali by local artisans-each one is unique.
$49.95
Related Products
$39.95
Our Reading Frog Garden Statue is a charming garden accent. And we could all learn a lesson from this clever frog: take time to relax and enjoy a good book. Give this Reading Frog Garden Statue a place of prominence in your yard, and he'll elicit smiles from all who pass. Made of all-weather resin and stone powder with the look of cast bronze.
$1,250.00
Our bronze Crazy Legs Leap Frog statue is a charming year-round reminder of "fun in the sun" for any pond, fountain or garden. Our spitting frog statue boasts a hand-applied emerald verde patina. Cast and crafted one piece at a time in the traditional lost wax method which guarantees lasting beauty. Sure to be a focal point, this whimisical Design Toscano quality bronze garden statue conveys that you take the exterior of your home as seriously as the interior. Piped to optionally cascade flowing water from the frog's mouth into your pond or fountain. Simply add the optional 400 GPH pond pump kit to create beautiful water music in your garden. Makes a high-spirited addition to your favorite pond, fountain or flowerbed! Color patina is applied by hand one piece at a time, tone may vary slightly.
$39.95
Enjoying a respite from life's hectic pace, this sitting frog statue will happily take up residence along your sunny windowsill, on your garden deck or beside your pond. Though a group of frogs is called a knot, our laid back clan of five is assuredly the most relaxed, hand-painted, quality designer resin, Design Toscano exclusive we ve seen in years! 15½"Wx4"Dx6½"H. 1 lb.